How Your Personal Injury Claim Will Be Investigated by the Insurer
Posted Thursday, March 27, 2014 by Chris Thayer
Once you file a personal injury claim with the help of a Seattle personal injury lawyer and it has been given to an insurance adjuster to handle, the adjuster will commence an investigation into your claim. The goal of the investigation will be to answer the question of coverage: Who was responsible for the accident, are they properly covered under their insurance policy and might there be reasons to deny coverage?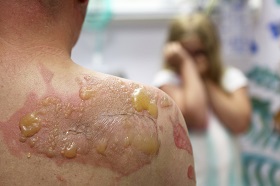 The exact course of the investigation will depend on the facts of your claim, but the adjuster will likely contact you and your Seattle personal injury attorney. For insurance companies, the carrier will closely examine the case for red flags that could be signs of an exaggerated or fraudulent claim, such as pre-existing injuries, frequent chiropractic treatment and complaints of soft-tissue injuries without matching evidence. The adjuster will also probably check the "claims index" to see if you have a history of filing personal injury claims.
For normal cases, the adjuster will then inquire into the question of property damage and whether it is going to be paid, especially if there was damage to an automobile. The adjuster will contact their insured and ask them for a statement about what happened. As your Seattle personal injury lawyer will know, the insured often shapes their accounts in order to suit themselves and deflect responsibility. The insured will likely be worried about insurance rate hikes, a policy cancellation or other consequences of being found liable for the accident.
The adjuster will then want to obtain a statement from you. It is a good idea to wait until you have retained a Seattle personal injury attorney to give this statement. Your attorney will tell you that he should be present when you give your statement.
The insurance adjuster might choose to investigate the scene of the incident in person and take photo evidence and diagrams. These will be used along with police reports to try to make a determination of liability.
If you have more questions about how the investigation into your case will proceed, talk to an experienced Seattle personal injury lawyer. Call Chris Thayer at (206) 340-2008.