Meeting with Your Attorney for the First Time
Posted Thursday, February 28, 2013 by Chris Thayer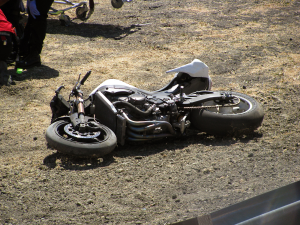 When you meet with your Seattle motorcycle accident attorney for the first time, he will ask you to explain the specific details of your case. He will also discuss with you some things you need to do to help your case.
Your Most Important Job
Your Seattle motorcycle accident attorney will likely explain that your primary job is to do all you can to heal. While much of why this is important should be self-evident, it is also important because the insurance company will use against you any evidence that you are not keeping appointments with your treating doctor or in any other way thwarting the progress of recovery.
Specific Tasks You Will Be Asked to Do
During the first meeting your Seattle motorcycle accident attorney will ask you to do a number of things to assist him in developing your case. Among these are:
• Not Contacting the Insurance Company: If the insurance company calls you, explain to them that you are now being legally represented. Try to get the name of the adjuster and give it to your attorney.
• Staying Home from Work: Your attorney will have you discuss with your doctor whether it is necessary for you to remain out of work for a time. • Your Motorcycle: You will be asked to take photographs of the damage to your motorcycle and get an estimate of repairs.
• The Police Report: Make sure to get a copy of this to your attorney.
• Witnesses: Your attorney will ask you to provide the names of witnesses, along with their addresses and phone numbers. Avoid discussing your case with any of them, however—even if they are close friends or co-workers.
• Documentation: A very important job of yours will be to provide your Seattle motorcycle accident attorney with all documents pertinent to your case. This includes ongoing medical bills, instructions from your treating doctor, prescription medications, etc.
Make sure that when you are scheduled to meet with your attorney you do so and are not late. The more you assist with your case, the better your chances will be of achieving a fair settlement.
If You Have Been Injured
If you are injured in a motorcycle crash due to the negligence of someone else it may be in your best interest to hire a Seattle motorcycle accident attorney. Call Chris Thayer to arrange a free consultation today at (206) 340-2008.