The Insurer's Philosophy: How to Deal with a Large Insurance Carrier
Posted Monday, February 24, 2014 by Chris Thayer
Any Seattle personal injury lawyer can tell you that the way your case will progress depends on the type of insurance company you are dealing with. Some companies, such as large, conservative national carriers, are no stranger to litigation and taking cases to lawsuit, while other mid-sized carriers are easier to work with and more likely to settle.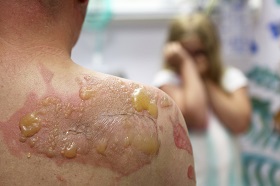 If you and your Seattle personal injury attorney are dealing with a particularly conservative insurance carrier, you should try to understand how they operate and think.
Pay Attention to DetailsEvery claim that the insurance company receives will be closely scrutinized with a host of details such as causation and medical bills.• Liability: Can our client's liability be questioned?• Coverage: Are there any facts that would lead to a coverage defense such as failing to pay a premium or to cooperate?• Does the claimant have any contributory negligence?• Does the claimant have any pre-existing or prior injuries?• Does the claimant have a history of making prior injury claims, including workers' compensation, auto accidents or other claims involving a Seattle personal injury lawyer that would appear in the insurance claim index?• What is the reputation and credibility of the claimant's Seattle personal injury attorney?
The insurance company will ask all of these questions in your case to try to determine if it is worth paying out.
It Pays to Be CynicalYou should understand that most large carriers believe it is not unfair to settle cases for cheap amounts because they consider that their duty to the policyholder or potential defendant. They also believe that many claims they see are exaggerated and phony claims looking for a quick payout. They see many claimants who claim the resurgence of pre-existing injuries that have been worsened or aggravated by the recent incident. Additionally, they do not trust personal injury attorneys, as they have seen many such attorneys exaggerate small-to-medium claims well beyond what they are actually worth. As such, they do not immediately trust information given to them by injury attorneys.
If you have more questions about how to deal with the insurance company, contact an experienced Seattle personal injury lawyer. Call Chris Thayer at (206) 340-2008.