The Insurer's Valuation of Your Motorcycle Injury Claim
Posted Friday, February 1, 2013 by Chris Thayer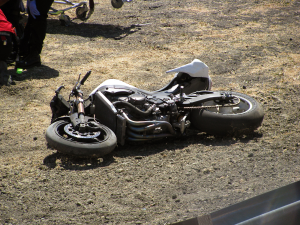 It is important to keep in mind from the outset that the claims adjuster with the insurance company handling your case isn't on your side. His main objective is to settle your motorcycle injury claim for as little as possible. An experienced motorcycle accident attorney will fight for your rights and make sure that the adjuster's valuation of your claim is fair.
Medical Treatment
The two largest parts of most motorcycle injury claims are medical treatment and loss of income. The general rule of thumb for case worth, in fact, is that the value correlates with the cost of medical care. The claims adjuster should accept this aspect of your claim assuming that he has documented evidence, such as copies of your medical bills.
However, should the adjuster believe that your bills are artificially high for the injuries that are claimed, expect his suspicions to be raised. One way to thwart such an issue is to seek your own treating doctor rather than one that your Seattle motorcycle accident attorney recommended. Once your treatment is under way, it is then a good idea to ask your doctor to refer you to a board-certified specialist.
Assuming your injuries were extensive enough to require ongoing medical treatment, your attorney should ask your doctor to prepare an evaluation of your injuries, along with the projected need for future treatment.
Loss of Income
Often, those injured in motorcycle accidents are unable to return to work for a while, if at all. Your Seattle motorcycle accident attorney will ask you to keep a complete and accurate record of all work time lost as a result of your injuries. You should ask for written verifications from both your doctor and employer. Without such documentation the claims adjuster will probably refuse to factor this aspect of your damages into the valuation of your claim.
Future loss of income is even trickier. It is very possible that you will need further surgeries or physical therapy. In order to avoid rejection of this by the adjuster, your Seattle motorcycle injury attorney should ask your doctor for a written medical opinion.
If You Have Been Injured
If you are injured in a motorcycle crash due to the negligence of someone else, it may be in your best interests to hire a Seattle motorcycle accident attorney. Call Chris Thayer to arrange a free consultation today at (206) 340-2008.