Your Role in Your Personal Injury Case
Posted Wednesday, July 3, 2013 by Chris Thayer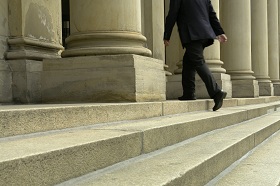 While your Seattle personal injury attorney will be invaluable to the success of your claim, you will not be without responsibility of your own. There are several steps you can take to help your lawyer ensure a favorable outcome.
Documentation
Over the course of your claim, you will acquire what seems like an endless amount of documents. The best thing you can do is to provide copies of all documents to your Seattle personal injury attorney as you receive them, including medical bills and proof of lost wages. That is not to say once you've given over copies to your Seattle personal injury attorney you can discard these documents.
It is important that you keep an ongoing record and a file containing any documents you receive. Your attorney will not be able to access any of your medical information without your permission, so it is important that you sign a form with your doctor giving your Seattle personal injury attorney authorization to view your files.
Communication with Your Seattle Personal Injury Lawyer
Maintaining communication with your Seattle personal injury attorney is paramount to your claim. You should return all phone calls as soon as you are able and always carefully read anything he gives you. If he asks you to sign any forms, do so and return it to him immediately. Your Seattle personal injury lawyer will ask that you always be honest with him regardless of the issue. Remember that he is on your side. Furthermore, be sure your attorney is aware of any changes to your address, phone number, employment or marital statuses, or your injury.
Evidence
You can help your Seattle personal injury lawyer by photographing anything he finds necessary and keeping copies of the photos. You should also maintain a list of potential witnesses. Your medical record will be an important piece of evidence and will include any missed doctors' appointments. Only miss an appointment if it is absolutely unavoidable.
Finding the Right Attorney
As you can see, you and your Seattle personal injury attorney will act as a team of sorts to prepare your personal injury claim. Thus, it is imperative that you find an attorney that you trust to work for and with you. Contact Chris Thayer for more information at (206) 340-2008.